At MRI Design we are passionate about creating intelligent, sustainable and inspired spaces...for work, life and play. Our aspiration is to design interior environments where our clients evolve, connect, feel valued and experience an enhanced quality of life.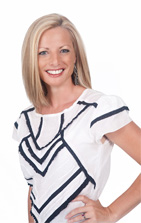 Award-winning senior interior designer, Melissa Reid is the Principal of MRI Design. An industry recognised expert in her field with more than 18 years experience, she has successfully designed and delivered a diverse range of projects nationally, internationally and in the local community. Melissa is a member of the Design Institute of Australia and holds a Bachelor of Design, majoring in Interior Design from the University of Technology in Sydney.
MRI Design, located on the beautiful Gold Coast of Australia provides a collaborative and personal service in:
workplace
hospitality
retail
residential design
Melissa Reid has worked both in Australia and overseas with clients including Macquarie Bank, Rio Tinto, Gold Coast Training Academy, radio stations 2GB and 4BC, Australian Tourist Park Management, Campbell's Arnott's, Building Services Authority QLD, Investec Bank and British Telecom. Recent residential projects have included clients in Sydney, the Gold Coast and Northern NSW.
We are a boutique design studio that offers a full service - from brief to concept, through to completion. Our projects are tailored to our client's specific requirements. We listen to what you need and understand that your objectives are unique. Our vision is to create a perfect balance between an emotional connection and commercial results with the spaces our clients inhabit. We specialise in beautifully detailed interiors featuring the latest technology and aesthetics. With this knowledge we will save you time, money and add value to your property or business. We are committed to exploring the potential for ecologically sustainable design on every project.
For residential design our services include:
spatial planning
renovations
kitchen and bathroom design
inbuilt joinery
property styling
furniture and accessory packages
colour consultancy.
We can manage the entire design process including: concept to design development; construction documentation; tender; approvals; and on-site coordination with builders and other trades.
Our approach is professional, open, proactive and we are driven by establishing and maintaining long-term relationships with our clients. Our goal is to provide an excellent service, and design interiors that engender pride of ownership and user delight. 
Our expertise in interior design enables us to create quality spaces with a genuine understanding of style where you will love to live, work or play.
See MRI Design in the news
Join our network on LinkedIn and Facebook
© MRI Design | Branding by dougillustration.com.au | Web Design Gold Coast